(Note: This is a demo! All content on this page is used as an example)

Your Ideal Career Awaits
In today's increasingly technical world, software engineers are more in demand than ever before. We value what you need most to succeed in the software industry and push you to exceed even your own engineering expectations.
Engineering a world powered by humans and driven by innovation.
Software engineering is a language in itself. Finding engineers who speak the same way you and your company do is essential to their success in that role. Use this space to connect with the right applicants.
Self-motivated

Promotes Agile practices

Team-focused and works well with others
Result-driven
Job Functions:
Use this section to explain what this job actually entails so applicants are perfectly clear on day-to-day expectations.
Develop test plans along with expected results and perform unit testing

Provides technical and systems design expertise to assist in the development, implementation, review and upgrades of systems

Triage and debug software application issues.

Fill in the blank (this is meant to be contextual and relevant)


Important job category:
Here we will spend time deeply communicating with your future employees. It is important for us to all be on the same page, but also to make educated hypotheses as to what's important to them.
We'll work together to create these categories, and custom-build your recruitment business unit in a way that showcases your vision while giving us the sandbox to test all of your best ideas, including those yet to come.
Impact:
This is a great category for explaining how important members of your team impact the overall health and success of your enterprise organization.
Work Environment:
The content in this section will be determined by the outcome of rigorous ideation and experimentation. People want to see themselves in their next job before making the move and this is the place to illustrate that.
Education/Experience:
1-2 years of experience with React

Hands-on experience with Git in a shared repository

Comfort in picking up new languages and technologies quickly

Important degrees and certifications


At HOP, we build 3rd party staffing and recruitment business units that are responsive and agile, allowing large enterprise organizations to quickly achieve success in hiring critical talent--success that's scalable and never stops improving. Click HERE to learn more.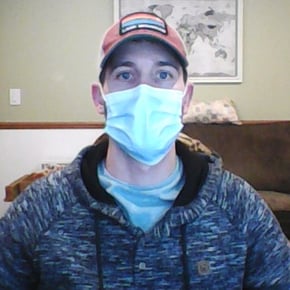 Robbie McRobsalot
In West Michigan born and raised, on the playground is where I spent most of my days... In particular, I enjoyed the swings